Senior Centers of
Perry County, Tennessee
Perry County Senior Centers resumed all services July 1, 2021.
Meals will be served in Linden and Lobelville, and meal pick-up will still be available. The Lobelville Center will be open 9:00 a.m. to noon, and the Linden Center 9:00 to 1:00.
Please call ahead and order your lunches, both take-out and eat-in meals: Linden,931-589-5111; Lobelville, 931-593-2814.
During the Coronavirus Disease 19 (COVID-19) pandemic, CDC CALLS ON AMERICANS TO WEAR MASKS TO PREVENT COVID-19 SPREAD.  IT PROTECTS ALL OF US.
Evonne Qualls, Director
113 Factory St.
P.O. Box 367
Linden, TN 37096
Office: (931) 589-5111
FAX: (931) 589.3375
Teresa Ralph, Site Manager
Lobelville Senior Center
46 6th Avenue West
Lobelville, TN 37097
931-593-2814
9:00a.m. - 1:00p.m.
Mon. - Friday

Activities at the Centers
Activities vary by Center, but when the Centers are open, you can expect to find books, games, puzzles, billiards, shuffle board, quilting, cooking in an on-premise kitchen, and best of all, social activities. One of the best tonics is to be around others and engage your mind. Meals are served in the dining area normally, but not at this time, again, due to COVID.
There is an exercise room, gospel singing on Fridays, quilting on Wednesdays, puzzles, books, WII system games, Cornhole and Dominos. Something for everyone.
Public Transportation

The public transportation available in Perry County is managed through the Senior Center, but is not limited to our senior citizens, those 60+. The rates are extremely low, and the vans are not limited to inside the County. For instance, you can go grocery shopping, a doctor visit, pharmacy, Nashville or even Memphis!
For more information about routes and rates, please refer to the South Central Area Transportation Service (SCATS) page in this website. Or you can call for more information at (931) 589-5111.
The cost of each meal is $1.50 donation, but is not required. A request for a meal must be called in the day before, 24 hours ahead of time, (931) 589-5111. While we've enjoyed the volunteers who delivered meals, COVID-19 has forced us to protect everyone and limit exposure from this terrible virus, especially since this service is for our most vulnerable population in Perry County. Perhaps we will all see a change back to the old normal, but for now, this must be observed to protect all of us.
Linden Senior Center and Lobelville serve congregate meals to seniors 60 years of age. Now you may dine in or take a carry out. The cost of each meal is $1.50 donation, but is not required.
To place your order, please call Brenda Treadwell or Kathy Overton at 931-589-3375, Monday through Friday, 9:00 a.m. to noon, 24 hours in advance. No extra meals will be available, only the number ordered. Monthly meal menus will be available at the time of pick-up, and the menu is always printed in the Buffalo River Review, the local Perry County newspaper.
Currently the pickup location in Linden is the lobby of Azbill Community Center, 10:30 to 11:30 a.m. only. Meals can be delivered by our wonderful volunteers to those who are unable to get to the Center for their food. The Centers can always use more volunteers so if you want to get involved, call Brenda or Kathy at 931-589-3375 or April at 931-589-5111.
If you have arranged for someone to pick up the meal other than the person for whom it was ordered, there is a form that will need to be filled out by the pickup person, the initial time the first time a pickup occurs.
---
Volunteer
Looking for a way to make a difference in Perry County? The Meals on Wheels program is always looking for more volunteers to provide home delivery of meals for shut-ins, the elderly who can't drive, etc. Contact Brenda Treadwell or Kathy Overton at 931-589-3375, Monday through Friday, 9:00 a.m. to noon, and let them know you want to help.
State Health Insurance Program (SHIP)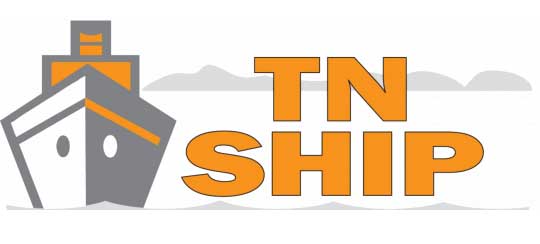 Free, unbiased Medicare counseling is provided under a variety of names throughout the country. Tennessee's program is known as TN SHIP, or just SHIP, but the same or similar programs exist under other names in other parts of the country. Volunteers are available Monday, Wednesday and Friday with limited hours, to assist our seniors with insurance questions at the Linden Senior Center, but you must call to make an appointment. Wondering if you qualify for this assistance program? Look for more information about this Federal program at the State of Tennessee website for TN SHIP.
Volunteer
Looking for a meaningful, fulfilling volunteer opportunity with the aging and disabled population? TN SHIP has volunteer opportunities for you to assist consumers with understanding their Medicare and Medicaid benefits. Training is available across the state. Email us at This email address is being protected from spambots. You need JavaScript enabled to view it. for more information.
Planning ahead gives you the ability to make your own decisions, including decisions about end-of-life choices. Share your wishes with your family. They'll appreciate knowing what you want, and that will make their choices easier. Don't think of it as something you do for yourself. It's your gift to the people you care about.
The Other Bucket List
This presentation is intended to serve as a helpful guide to things you need to know, or do, as you age. It includes tips for Medicare planning, scheduling health screenings at the right time of life, and the importance of making time to relax, among others.
Home is Where the Heart Is
Medicare and Medicaid/TennCare pay for home health and hospice care providers to help patients and their families at home. This session will describe the Medicare home health and hospice benefits, other home care services, and how families should prepare for advanced illness and the end of life with advanced directives and caring conversations. The presentation will also cover the at-home Medicaid/TennCare benefit as an alternative to long-term care in a nursing home.
---